[ezcol_2third]
The Brief – was to design two 18 Storey apartment building (108 Apartments) with 9 car parks on a unique site. Budget – $20million.
Hill Majurey Architects Limited completed this project. Karl designed the building through to sketch plan stage. Unfortunately the client didn't complete the project & sold the site.
Please click images for slideshow.
[/ezcol_2third]
[ezcol_1third_end]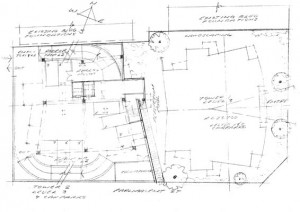 "The client wanted an alternative to the single tower solution already provided. "
[/ezcol_1third_end]