[ezcol_2third]
The Brief – was to design a car park building to service the 277 Shopping Centre, which included retail shops & supermarkets, 1134 car-parks.

Budget – $17 million

Karl designed the project while working for Ignite Architects. A unique building was created with mesh screens (so vegetation can grow over them refer the Saatchi & Saatchi car park) & rock cages to reflect nature as per the photographs (refer to the Bella Vista House) Unfortunately this project has never proceeded.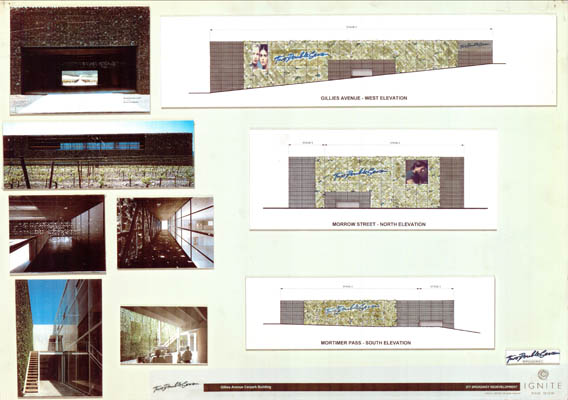 [/ezcol_2third]
[ezcol_1third_end]
" A unique building was created with mesh screens
"
[/ezcol_1third_end]